we love ewe
Don't miss an opportunity to bring a little Black Sheep back home! Just click on link below for e-gift cards or stop in today for custom pottery mugs, pint glasses, clothing & all the best Black Sheep goodies.
give the gift card
Who is the Black Sheep in your family that is IMPOSSIBLE to buy for!  Let us make it easy to share the LOVE!   Purchase E-Gift cards ONLINE or stop in and and purchase a gift card at Black Sheep!  The simple way to say "I LOVE EWE"!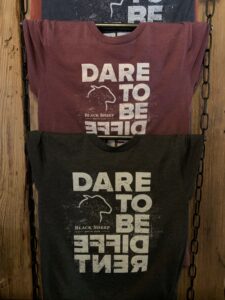 glass from the gods
Glass from the Gods sums up how we feel about the beautiful custom pottery created just for you.  From What Cheer Potters, in rural What Cheer Iowa we offer unique one-of-a-kind handmade coffee mugs and mini shot glasses to add to your collection.  Seeking something for more everyday use?  Grab a Black Sheep pint glass today!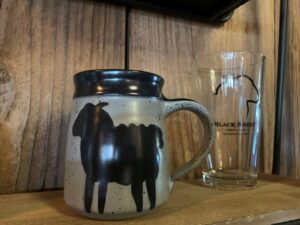 holy shirts & hats
We love this beautiful state and we know the weather can be a tad bit unpredictable, sunny & 80 one day and snow flying the next…. layer up or down with Black Sheep T's, hoodies & quarter zips from our local friends at the Jym Bag.  Top it off with a performance baseball hat or Black Sheep stocking cap!